Yiannis Kampolis, Associate, Asset & Portfolio Department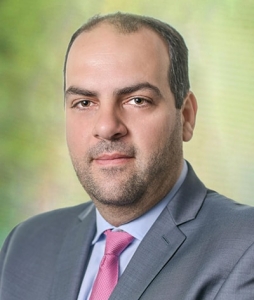 Yannis Kampolis is an Associate in the Asset & Portfolio Department of the Company.
In the past, he worked in a number of Financial companies as an Analyst. In 2015 he transitioned in the real estate sector and joined Grupo Dolphin, Argentina as asset and portfolio Manager in Greece.
He is a graduate of the Department of Mechanical Engineering and Aeronautics of the University of Patras.Ηe holds a MSc in Electrical Engineering from the National Technical University of Athens and a MSc in Financial Engineering from Birkbeck,University of London. He is a member of the Technical Chamber of Greece.