Pandelis Dimopoulos, Chief Financial Officer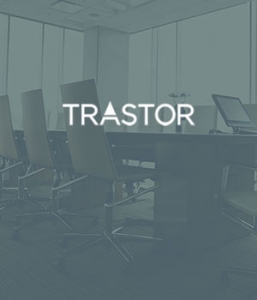 Mr. Pandelis Dimopoulos serves as the Chief Financial Officer of Trastor REIC.
He has more than 25 years of professional experience in Financial Management and Investment Banking, and successfully held senior management positions in Greece, the UK, Egypt, and the Middle East. He began his career at Arthur Anderson where he worked for 7 years, both at the London office in Audit & Business Advisory and at the Athens office in Audit & Corporate Finance. Subsequently he worked for 12 years at Marfin Group, where he served as Head of Investment Banking, Head of a newly established Marfin-Egnatia Real Estate Division, and as CFO of Hygeia Group. Following, he worked at Archirodon Group N.V., a diversified international contracting organization, as Regional Finance Manager based in Cairo with responsibilities in North Africa and the Middle East. He also worked as CFO at APIVITA where he successfully managed the acquisition of a majority stake by PUIG Group.
Mr. Dimopoulos holds a Master in Business Administration (MBA) from Stirling University of United Kingdom and graduated from Athens University with a degree in Economics.