Howard Prince-Wright, Independent Non-Executive Member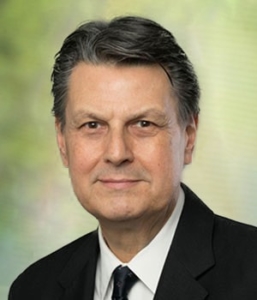 Howard Prince-Wright is an independent Non-executive member of the Board of Directors of Trastor REIC, Chairman of the Audit Committee, and Member of the Remuneration & Nominations Committee.
Mr. Prince-Wright held various managerial positions in Greece and the UK. His career in management started in 1982 at Mobil Oil, then moved on to Pepsi International and Diageo, where one of his roles was Group Audit Director. He joined Titan Cement Group in 2002 as Group CFO, taking a key role in their global expansion as well as the establishment and structure of the Group's Internal Audit and Corporate Governance functions. In 2008, he joined Saxo Bank as Senior Executive Director and CFO, and in 2009 he joined the Antenna Group as Group CFO. Mr. Prince-Wright has served as a Non-Executive Member of the Board of Directors, of Eurobank Ergasias S.A. representing the Hellenic Financial Stability Fund.
He currently serves as an advisor to Aberdeen Standard Investments, he is a non-executive director of Hellenic Petroleum Finance PLC, and treasurer of "Make-A-Wish International", a global charity that supports children and their families through critical illnesses.

Mr. Prince-Wright is a Fellow of the Institute of Chartered Accountants in England and Wales.