Costas Giannikopoulos, Associate, Investment Management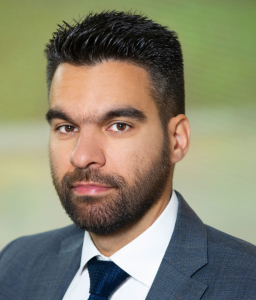 Costas Giannikopoulos is an Associate at the Investment Management department. He is responsible for the identification and evaluation of potential investment opportunities based on the Company's investment strategy.
Before joining Trastor, he was a member of Piraeus Bank's Investment Banking team since 2008, providing advisory services to companies regarding asset valuation, M&A, tender offers, IPOs, share capital increases, and privatizations. Prior joining Piraeus Bank he was a member of PwC Accounting Department.
Costas holds a B.Sc. in Economics from the National & Kapodistrian University of Athens and an M.Sc. in Accounting & Finance from The London School of Economics.